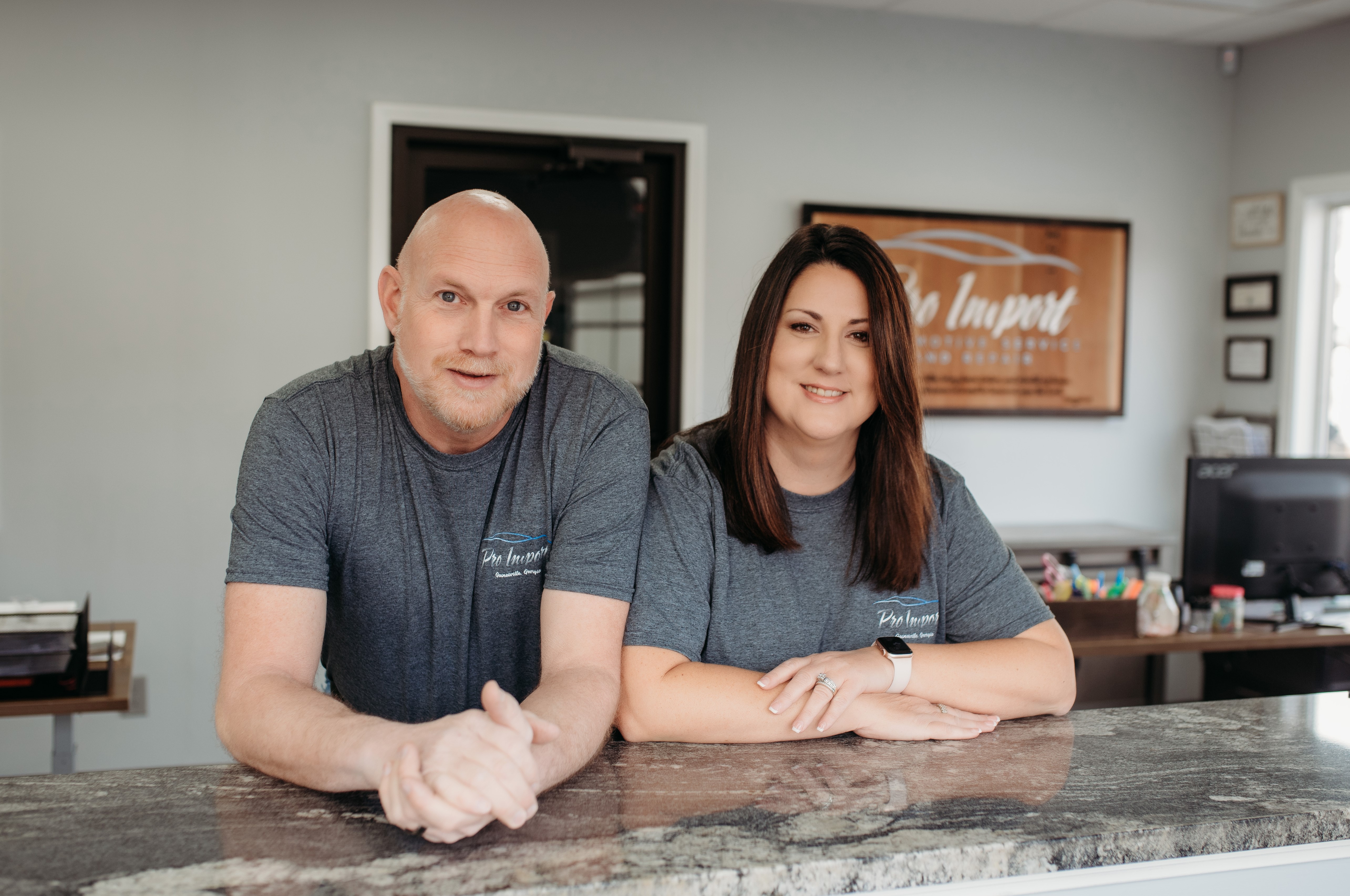 Pro Import Automotive Service and Repair is family owned by Rich and Kim Scott. The Scott's mission is to provide quality service and repairs for less than the dealerships charge. Pro Import specializes in Mercedes Benz, BMW, Volvo, Porsche, Acura, Jaguar, Audi, Mini Cooper, Lexus, Honda, Toyota and all Imports. We also service domestic automobiles.
"We are proud to say our friends became our customers and our customers become our friends. Our business is continuing to grow by customer referrals of family and friends. We value our customer's safety and ownership of their Import cars. After all, you are driving our reputation".
Andrew - Shop Manager
Cars were always interesting to me. I don't look at cars as an object that gets you from A-B, but as a passion.
Growing up I watched a lot of automotive journalism shows such as Top Gear and they pushed me further into wanting to understand how cars work. I find everything that has to come together and occur at precisely the correct moments to allow an engine to run very interesting. All these combined are what pointed me in the direction of working in the automotive industry.
My favorite car lines are BMW and Mercedes. I love traveling, astronomy, and spending time with my wife and kids. I love working for a family-run business in the name.
Although we are a production-driven industry, the atmosphere that is provided here is not all business and no joy. Coming to work is like coming in to spend time with a second family. People aren't just numbers and there is something to be said when you work for a company in which the owners know your family on a personal level.
When you work in an environment like that, you can't help but want to work hard and to be successful not only for yourself but for the success of the company as well.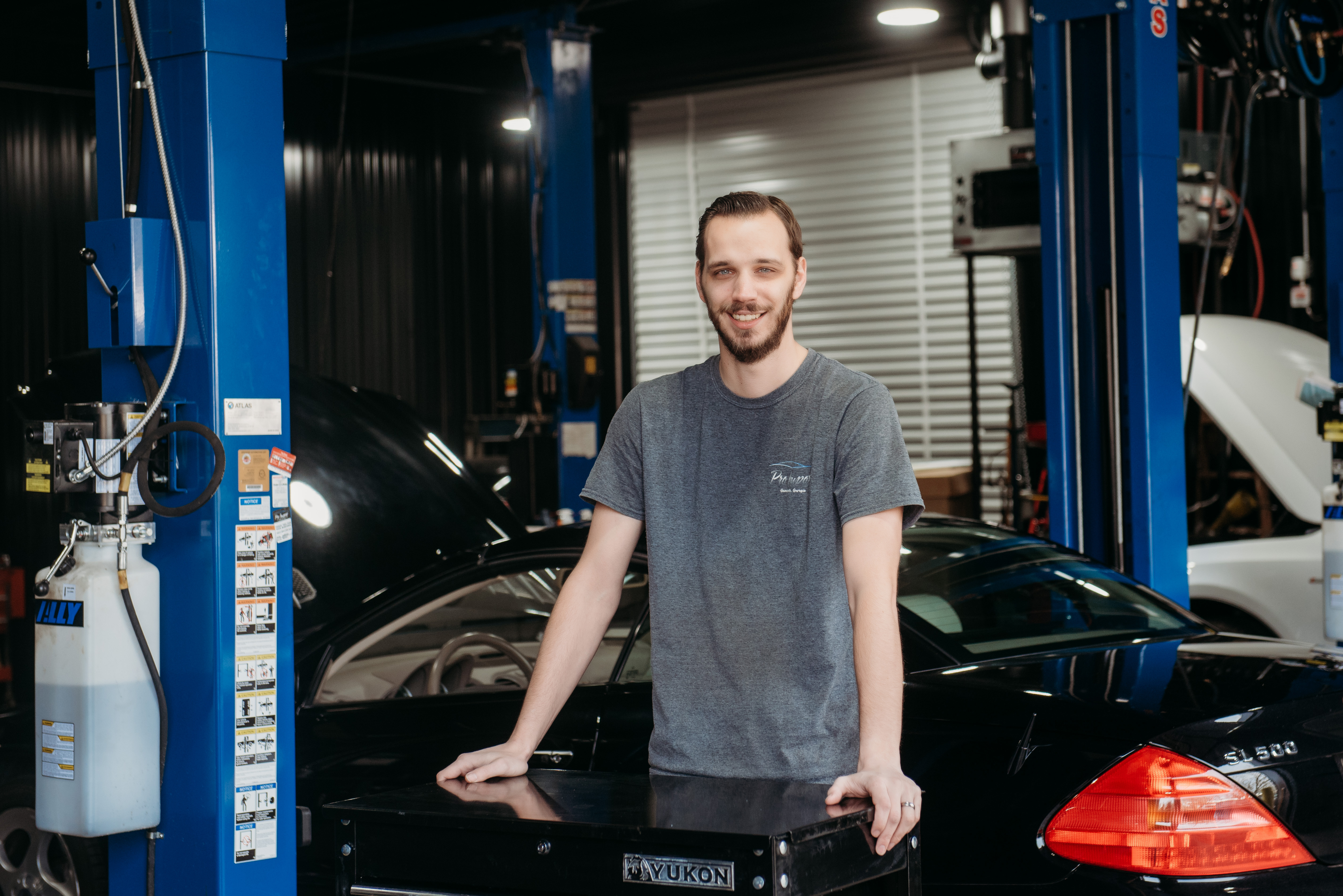 Art - Shop Foreman
I picked the automotive industry because when I was a kid, I was always tearing my toys apart to see how they work. My bicycle was always being repaired or upgraded and then I started working on cars with my father. We were always working on his Chevrolet in our past time.
By the time I was in high school I was taking an automotive class and it was already just second nature. I have always enjoyed working on European cars. My favorite carlines are Porsche, Audi, Volkswagen, and Mercedes.
I love to travel and work on my Volkswagens in my spare time. I love working at a family-owned business because everyone feels like family and you get to know the people behind the wheel. A benefit you do not get anywhere else.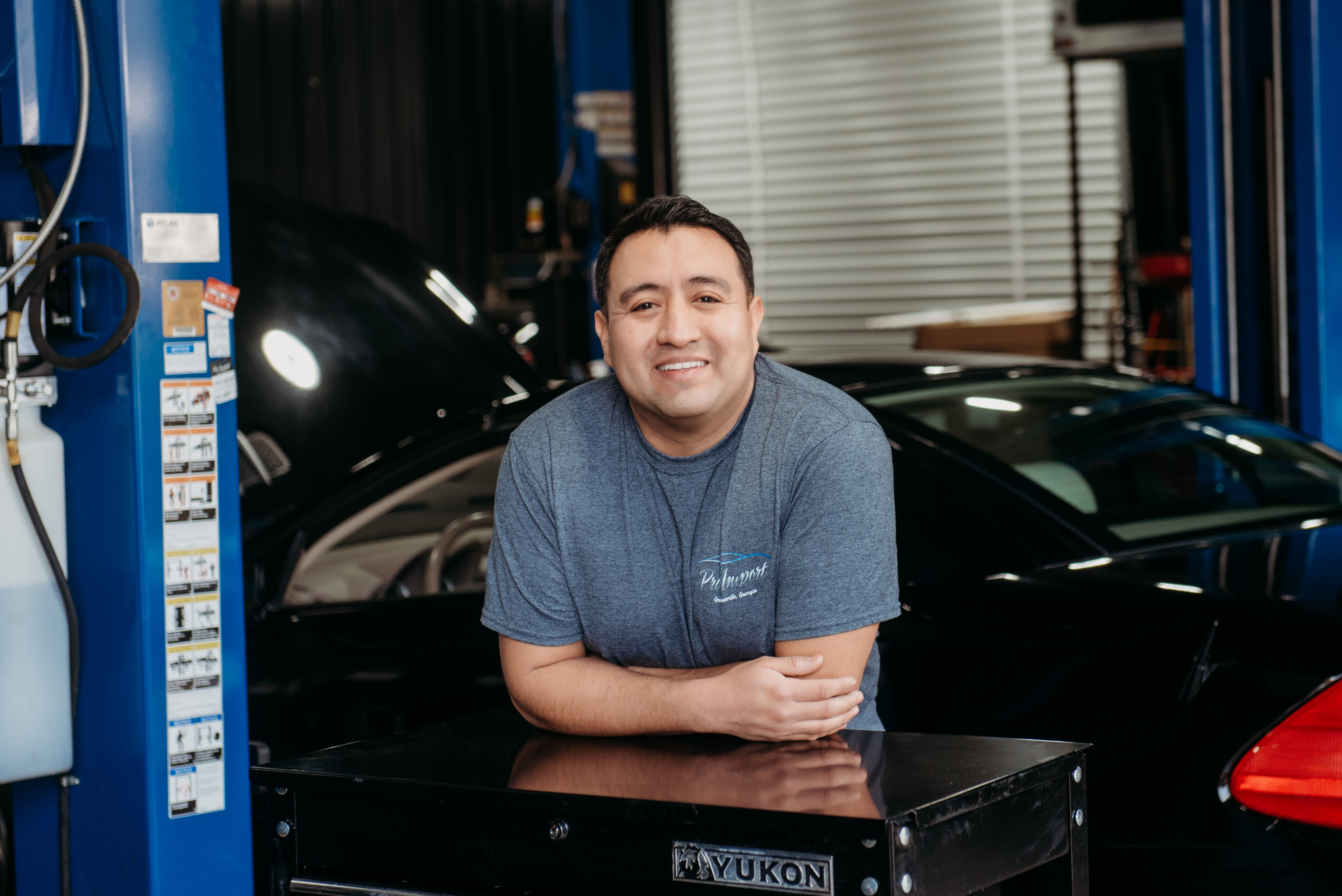 Looking for a repair shop you can trust? Look no further!
Come experience the Pro Import Auto Service and Repair Difference! We are locally owned and operated. We provide high-quality dealer-level service and repair for less on all import brands. Our mechanics are ASE certified.
Call us at 770-535-7755